We're throwing down the gauntlet.
What if the only thing standing in the way of your best life was to just commit, fully, to looking after your body in the best way possible? What would happen if you pushed yourself that little bit further? How would you feel?
Challenges to eat well and improve your gut health including recipes and a meal plan to help you maintain a healthy weight for life.
Challenges to energise your body including a bunch of free video workouts from our community.

Challenges to calm your mind, recharge your body and get more living out of life.
Better energy, vitality, and longevity.
No counting calories or hunger pains. Just have some fun with some simple swaps for 30 days. You can do that, right?
Live your Chief Life for 30 days
Stick to the daily routine and follow our clean eating guide for 30 days. The daily routine helps with sleep, digestion, exercise and more.
Clean eating made easy
Our clean eating guide includes daily challenges, simple recipes, easy swaps, printable reference sheets, meal plans and more.
Healthy living for life
We don't just tell you what to do, we explain why so you can apply the principles in your life post challenge. We also provide loads of printable references and templates, everything you need to succeed!
Hands on guidance
If you join our guided challenge you'll receive hands on support from our Chief Nutritionist and Exercise Physiologist, Veronika Larisova, via webinars and Whatsapp.
Epic prizes up for grabs!
For those doing our guided challenge we've teamed up with our friends at Gym & Fitness to pull together a great prize pool. Follow us on Instagram for details on how to win!
Awesome tool to kick start your health journey. An excellent resource filled with practical and tactical tips to get you on the long walk to freedom.
Clean yet simple. I've done clean eating for a while - one of the big challenges is when you explain to other people what it involves it sounds REALLY HARD - it's not - you guys nailed the simple communications and how to empower health.
Completely changed the way I look at food. Thanks for creating this challenge guys, I really took a lot away from it and it's made a huge impact on my health and the way the whole family eats!
Option 2: Start Now!
If you'd like to start now please grab our Starter Kit below. You won't be in the running for prizes and you won't get hands on guidance from our Chief Nutritionist, but you can work to your own timeline.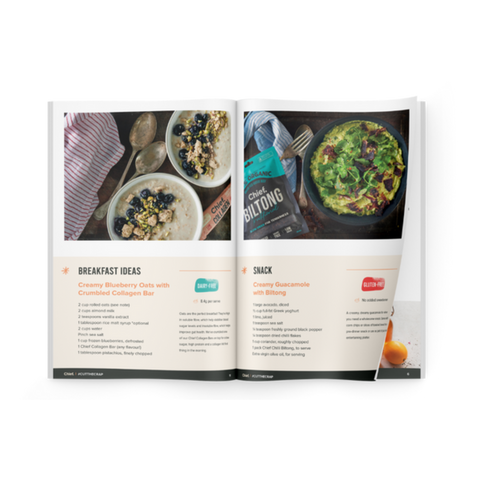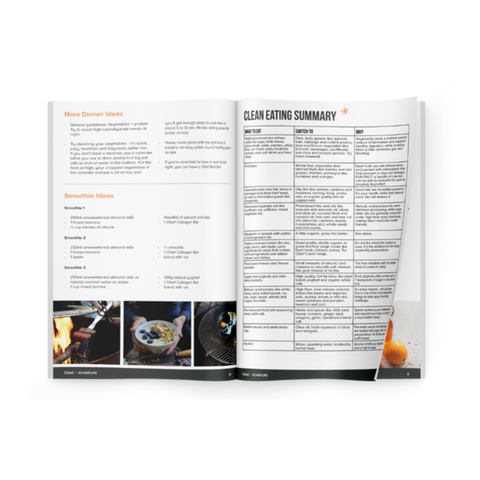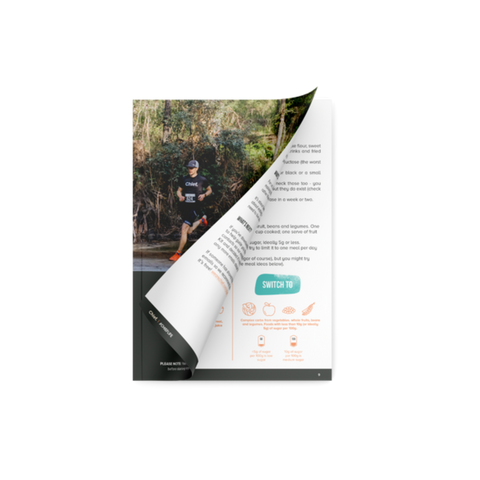 Live Your Chief Life Starter Kit
Get your nutrition, exercise and lifestyle back on point with our 30 day challenge. Contains a comprehensive guide to simple changes that make all the difference, recipes and meal ideas, meal plan, video workouts, planners and shopping lists. Also gain access to exclusive discounts on our products!
Note this is an eBook which is delivered via PDF.
Supercharge your results
Get your snacks on point with a value pack